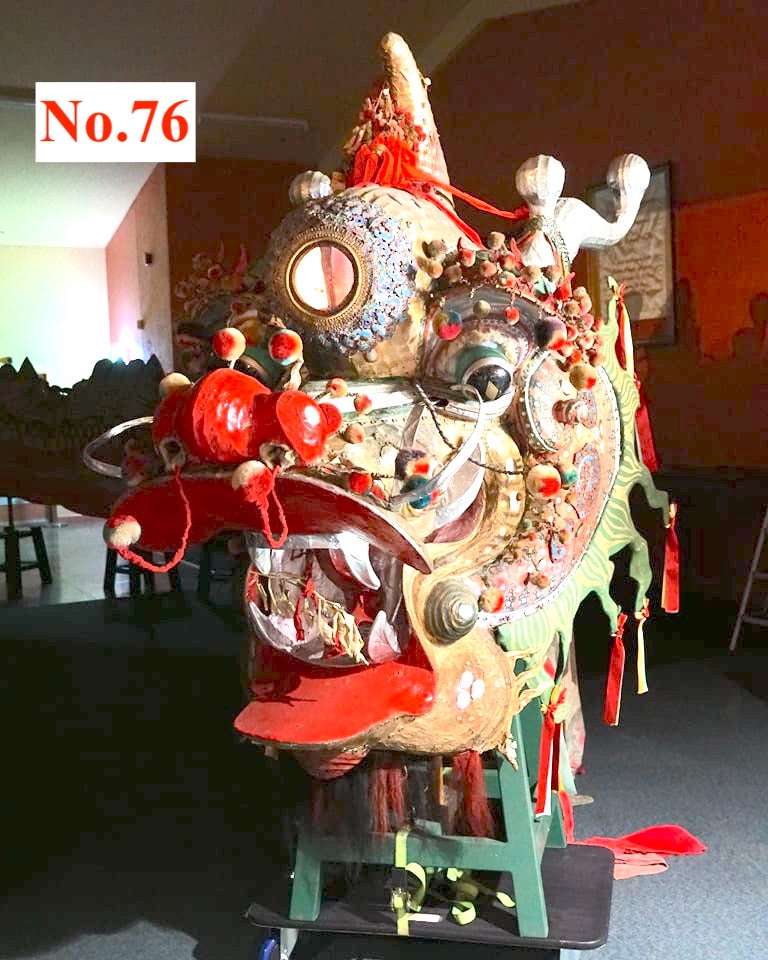 Dragons are often used (and overused) to symbolise things Chinese in general and as such often play a part in exoticising "the Chinese" as opposed to the Chinese Australian presence in Australian history. Nevertheless even this exoticising is a part of Chinese Australian history and Dragons or Loong/Long (龍) have certainly played their role in this.
The Bendigo dragons are a special case not only because they have been around for well over 100 years but because they represent the efforts of this long standing Chinese Australian community to participate and be accepted by the broader community. Bendigo (aka Sandhurst) was of course at the centre of the Victorian goldfields and although many of the Chinese gold diggers who came in the 1850s returned to their villages in China or moved onto goldfields and other occupations around Australia, a significant number settled. They not only settled but married local women with the result that Bendigo had a large Chinese Australian-born community relatively early.
Rather than being marginalised or ignored as a community the Chinese Australian community of Bendigo began to regularly participate in the Bendigo Easter Festival. Bendigo was not the largest Chinese community in the goldfields towns and others also participated in Easter and other festivities.[1] As early as 1867 there is mention of Chinese elements in local parades: "The Chinese residents on the goldflelds form a novel and by no means unpicturesque feature in the processions which have been organised to receive the Prince."[2] It is not until 1892 however that a dragon appears for the first time reputedly brought from China by the Bendigo Chinese Association in that year.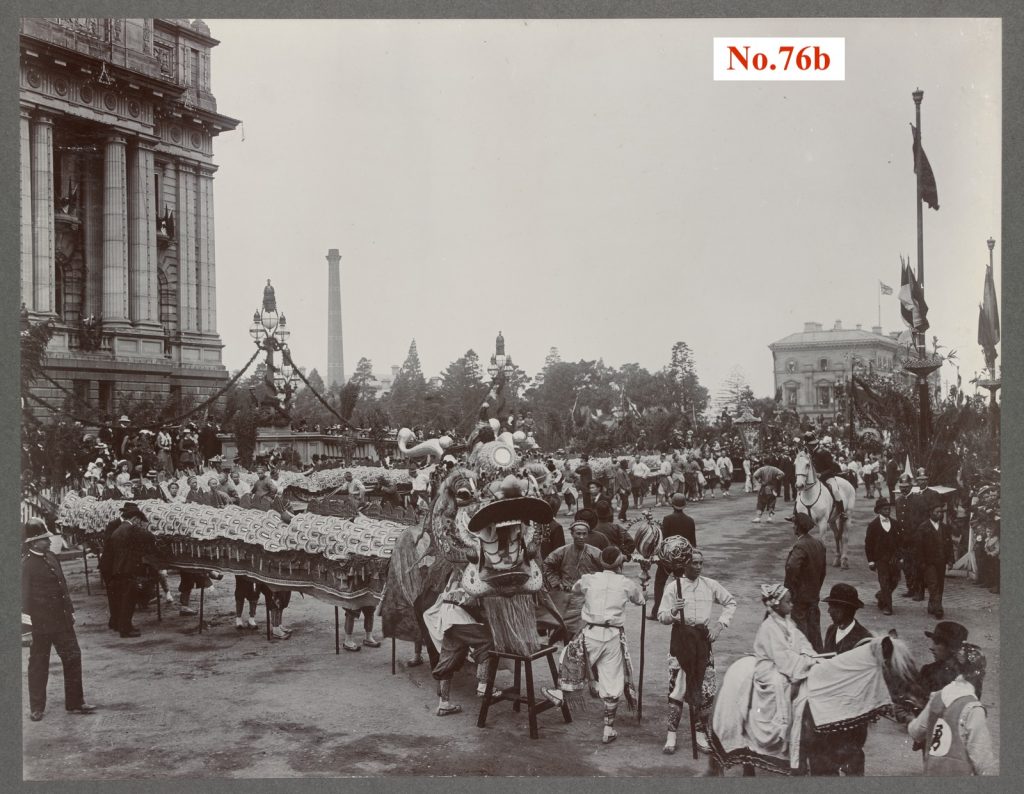 The dragon now in the Golden Dragon Museum of Bendigo is a successor to this first dragon and appeared in 1901. This Loong lays claim to being the oldest processional dragon in the world and was part of Bendigo's annual Easter parade until its retirement in 1970. According to the Golden Dragon Museum:
He was created by the Sing Cheung 勝昌 workshop in the city of Foshan (Fatshan) on the Pearl River near Guangzhou (Canton) in southern China. Loong was constructed from silks, mirrors, bamboo, kingfisher feathers, and papier-mache. His name simply means 'dragon' but historically he was also referred to by the Chinese community as Gum Loong 金龍(Golden Dragon) and Moo Loong 舞龍 (Dancing Dragon).
This tradition has been continued with two more dragons succeeding this one.
Bendigo has now been joined by many other cities around Australia that regularly use elements of Chinese culture to celebrate festivals and events. But these others, such as that in Sydney, generally choose the Chinese or Luna New Year as their focal point. While Bendigo continues to add its Chinese Australian element to its Easter festivities.
See also: Golden Dragon Museum Loong Conservation Project
---
[1] Leader, 4 April 1863, p.11.
[2] The Herald, 19 December 1867, p.3.