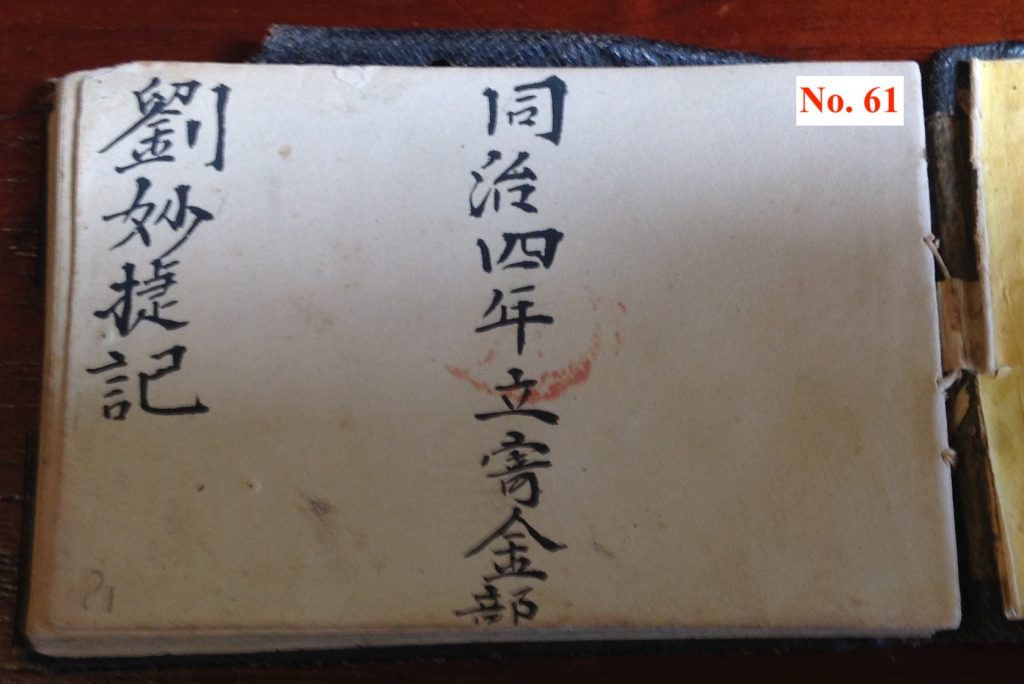 Located in the National Parks and Wildlife Services Visitors Centre Hill End, Central NSW, is a rare source detailing an essential aspect of Chinese-Australian history – the sending of money back to the villages in China. (See also No. 29.) In this ledger a long-term resident of Tambaroora – "Lew" Bew Chip – kept an account over many years of the sending of money back to his family. The account book begins with his sending gold dust from 1865, the year of his arrival, and continues with the sending of gold sovereigns into the 1890s. The account book names the individuals and their villages that he used as couriers to deliver the money as well as the businesses that also commonly handled such remittances. A typical entry being: "Sent back 2.0 mace of gold dust. Passed to Kwok Ying Tsoi of Chuk Sau Yuen to take back." (trans. Ely Finch)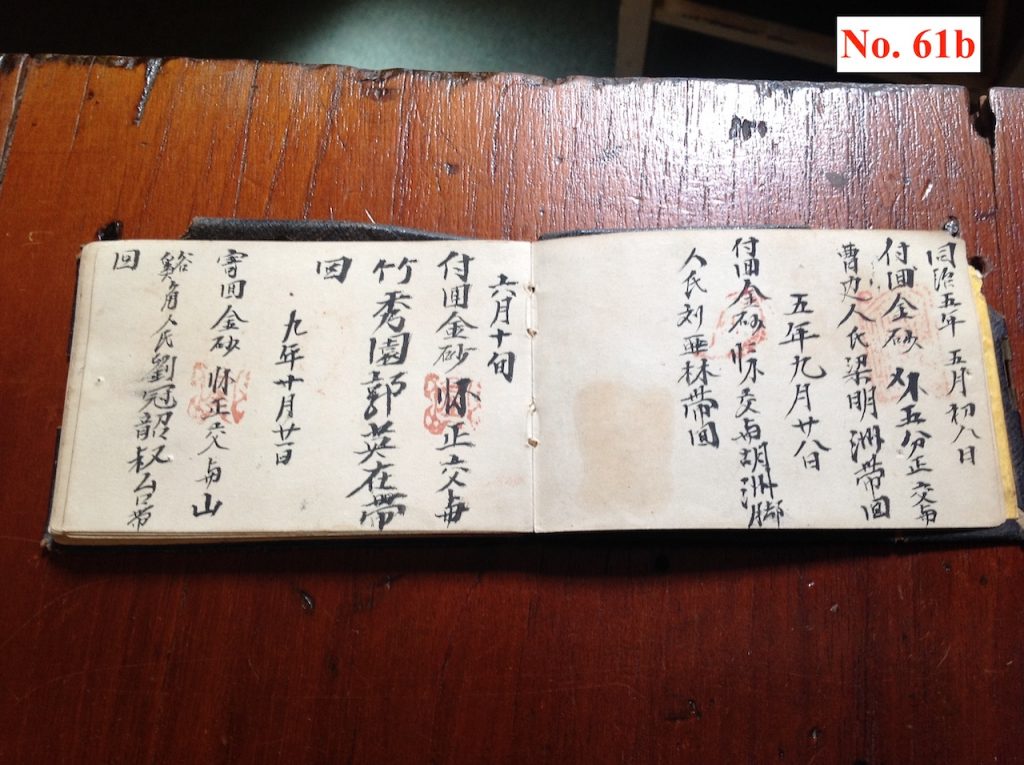 Bew Chip, his earnings in Tambaroora, and the family in Zhongshan County who received his remittances were all part of a network of movement, businesses and money around the Pacific and throughout S-E Asia which saw vast sums enter the villages and the economy of China. So much so that families and whole villages became dependent upon remittance money. (See also No. 21.)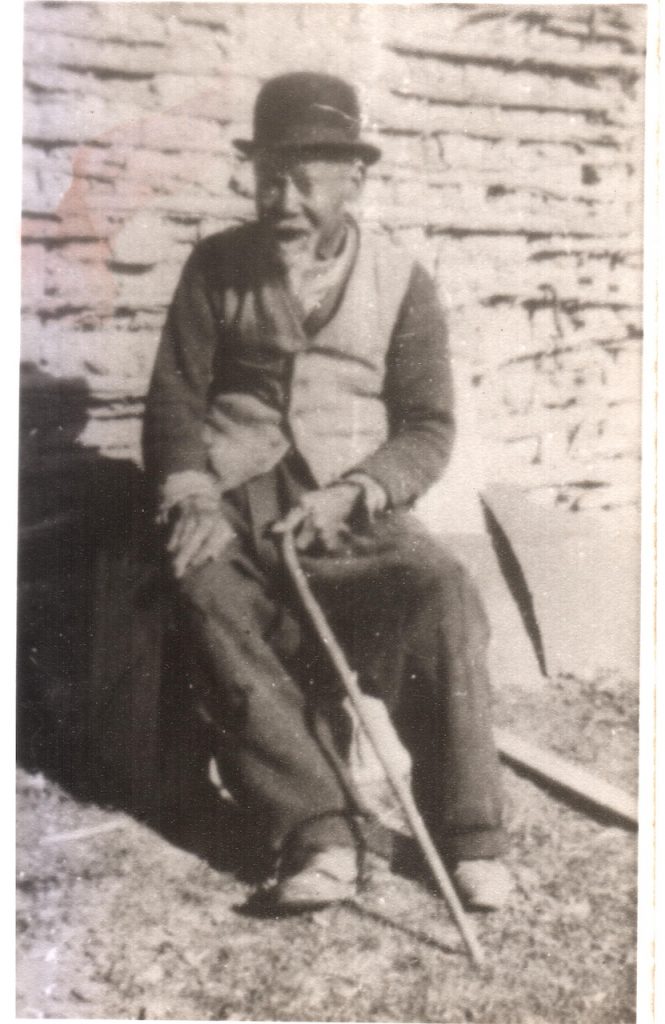 Bew Chip, unlike many others, sent money over his lifetime (over one kilo of gold over 25 years) but did not himself return home, even for a visit. (See also No. 35.) Arriving at Hill End as a gold miner and later a storekeeper and market gardener, Bew Chip lived there the rest of his life until in 1933 he was moved and finally died at the Lidcombe State Hospital aged 91. Despite having lived in Australia for at least 80 years, Bew Chip died unable to claim Australian citizenship or a pension, as such rights were not finally extended to non-European people until 1956. It can only be speculated as whether he continued to send money after the ledger ends or if death of the family he knew or declining personal fortunes stopped the flow of money. If the latter, Bew Chip may not have felt able to return to his village and family even to retire, as a visit home was expected to be a 'return in glory' and not to be able to do so was considered shameful.
For a full translation of the Bew Chip Account book see: An English Translation of Bew Chip's Register by Ely Finch, Melbourne, August 2017.
See also: Bew Chip's Register by Juanita Kwok, 2019.
For a full biography of Bew Chip see, Bew Chips Register: A Chinese Australian Remittance Register from the Tambaroora and Hill End Goldfield, translated by Ely Finch, with a historical background by Juanita Kwok, Carlton NSW: Hill End and Tambaroora Gathering Group Inc., 2022.
For more on remittances see: Dear China: Emigrant Letters and Remittances, 1820 to 1980 by Gregor Benton and Hong Liu