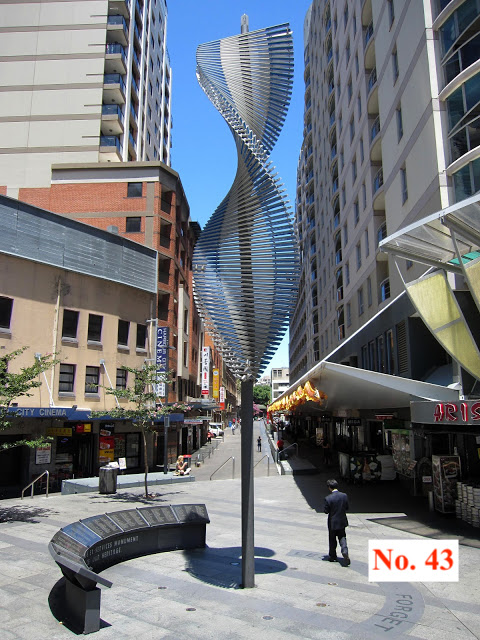 The Chinese Australian veterans memorial, located at the north end of Dixon Street in Sydney's Haymarket Chinatown, highlights both the long history of Chinese people in Australia and that this history entails more than growing vegetables or living in Chinatowns. Primarily a commemoration of service to the nation by those who can be or did identify as of Chinese heritage, this memorial was the work of members of the Chinese Australian community who felt that their service had not been sufficiently recognised.
Serving one's country in war is considered by many to be the utmost in nationalism and certainly Australia spends a great deal of energy commemorating ANZAC day and the service of veterans in general. Yet the appeal to war service as proof of national loyalty and even national identity can be divisive even as it strives to unify. The reason for this is fundamentally the same as the ongoing issue of "Australian history" when it is too often written as a "white" history, with "natives" and "migrants" slipped in at the margins when it suits to appear diverse.
One result of this attitude is that ANZAC and other elements of Australian history are often told in terms that exclude all but those of obvious white heritage. Communities such as Chinese Australians often find themselves perpetually cast in as a "migrant" community. That is, a group whose contribution to Australian history by definition is of relatively short duration and cannot include war service. Thus in an effort to both stake a claim in Australian nationalism and to highlight the broad and deep nature of the Chinese element of Australian history various efforts have been made to highlight Chinese Australian participation as servicemen and women. A participation made all the more poignant when it is remembered that at times people "not substantially of European race" have been barred or discouraged both legally and socially from joining the armed forces of Australia.
This Sydney memorial is by no means the only such effort, Chinese Anzacs published in co-operation with the Museum of Chinese in Victoria is a recent publication. While in Brisbane a memorial was recently erected to Billy Sing, a WWI sniper. In all instances there is a sense of revealing a "hidden" or "forgotten" history. Though it should be noted that to the extent that is true, it is the fault of later generations not of those whose served with Billy Sing and his comrades who were strongly commemorated at the time.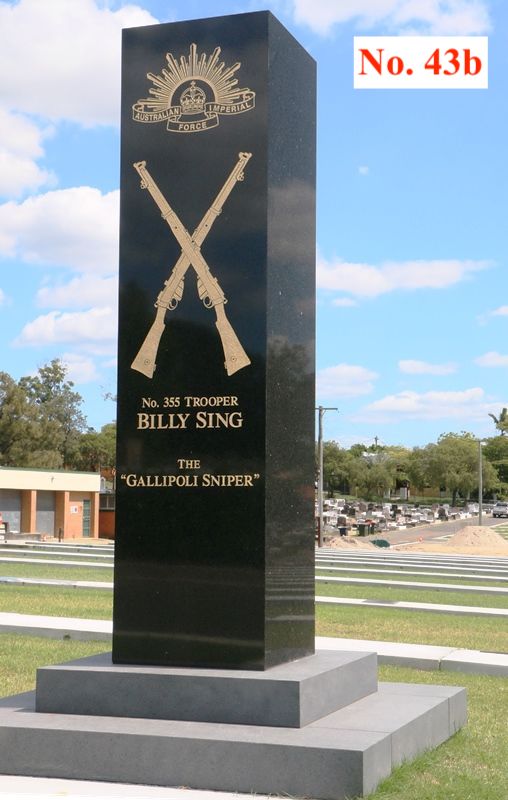 Another point worth noting is the issue of identification and self-identification. For many who joined the Australian army, especially at the height of the White Australia policy during the First World War, their Chinese heritage may have been slighted or even possibly unknown to them. Is it correct for researchers of a succeeding generation to assign a person the label "Chinese" or even "Chinese Australian" when they themselves, regardless of why, did not? This is one of the many legacies of the White Australia policy which should be seen as a psychological project as much or more than a mere immigration policy. A hugely successful project in so far as it imposed on Australian history and many Australian's a sense of race nationalism that requires constant reminders of its falsity. These memorials are reminders of all those who served the nation, if not of the race myth that for too long was also part of our "national" history.
See also: Chinese-Australian WWII fighter initially rejected from RAAF because he wasn't 'substantially European'