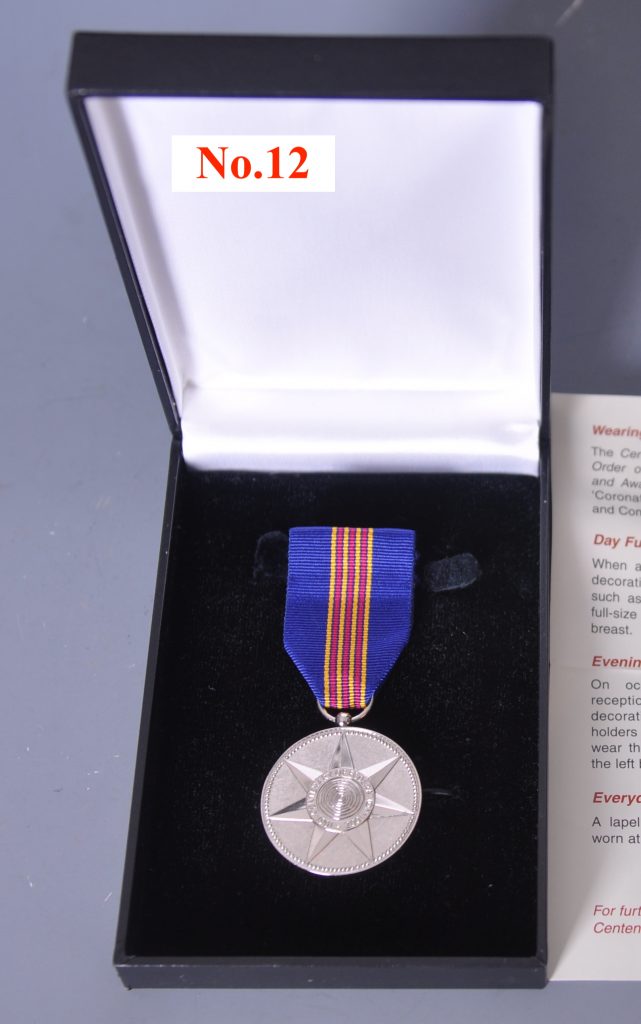 This medal was awarded to Arthur Gar Lock Chang in 2001 – "For Contribution Made to Australian Society" – and is now in the collection of the Zhongshan History Museum (see No. 7). How the man born Chang Gar Lock (鄭嘉樂) became Arthur Lock – subject of an extensive ASIO file – and later Arthur Chang – recipient of a medal celebrating the Federation that brought in the White Australia policy (see No.1), is as much a history of a changing Australia as the changing fortunes of an individual.
Arthur was born in the Zhongshan village of Long Hee from which his father Chang Yet had left to earn money in Australia, sending money and periodically visiting the family. Chang Yet had returned to China in 1933 and came back to Australia in 1936 bringing with him Arthur then aged 14. Father and son then worked for a Tingha based storekeeper with Arthur's personal name – Gar Lock, and then Lock – becoming his surname for many years in a common misapplication in official documents.
Arthur had begun his education under the new Republic of China and this included a large degree of anti-imperialism directed against Europeans powers then interfering in China's sovereignty. As a young man working in Australia for someone who had sponsored him under Australia's restrictive laws Arthur felt that he was being exploited and these attitudes in turn helped shaped his future as a organiser and support of workers rights, anti-racism and Chinese nationalism that ultimately made him sympathetic to the new China government in 1949.
Thus as a key figure in the pro-China Chinese Youth League Arthur found himself the target of ASIO intelligence gathering and informants in the 1950s and 1960s. This was an interest that delayed his application for citizenship when this became possible for Chinese people. However as the hysteria of the Cold War faded and Chinese Australians began to recover from the oppression of the White Australia policy and even more so as Australia began to increase its trade relationships with an opening China, the now Arthur Gar Lock Chang, found himself respected as a link between Australia and China. This recognition culminated in this Zhongshan born man being awarded a Centenary Medal.
For more on Arthur Gar Lock Chang: