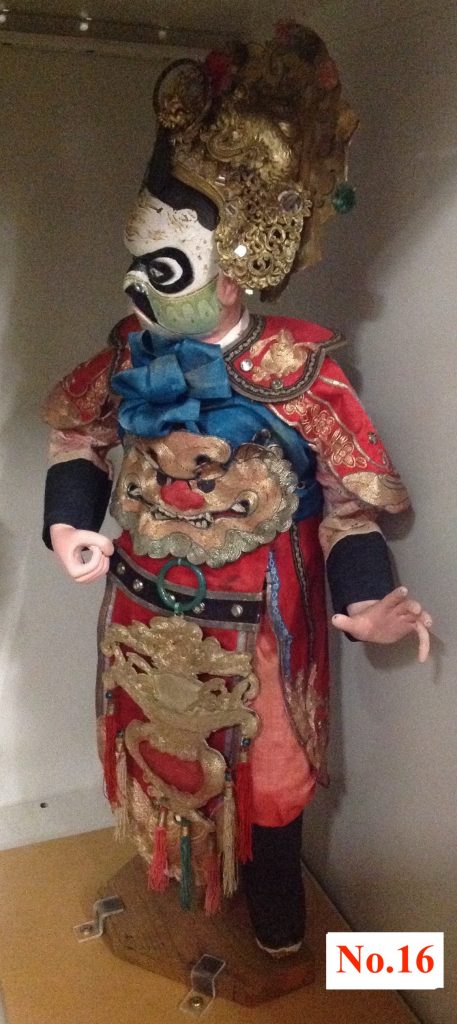 This figurine represents one of the many characters that appear in what in English is broadly known as 'Chinese Opera'. It is one of a number of such opera figurines that are part of the QVMAG collection in Launceston, Tasmania (see No. 10). However, while associated with the QVMAG's wonderful temple collection and seemingly acquired at the same time they remain a bit of a mystery as to their origin and purpose.
In fact Chinese Opera itself is one of the great unknowns of Australian history with this art form actually appearing quite regularly in Australia from the 1850s until the early 20thcentury. That the frequent performance of Chinese Opera in Australia comes as a surprise to many is largely due to the White Australia policy (see No. 1). This was an attempt at social engineering that not only strove to eliminate Chinese people physically from Australia but which also created a psychology where their presence in Australian history – outside narrowly defined stereotypes – was also whitewashed.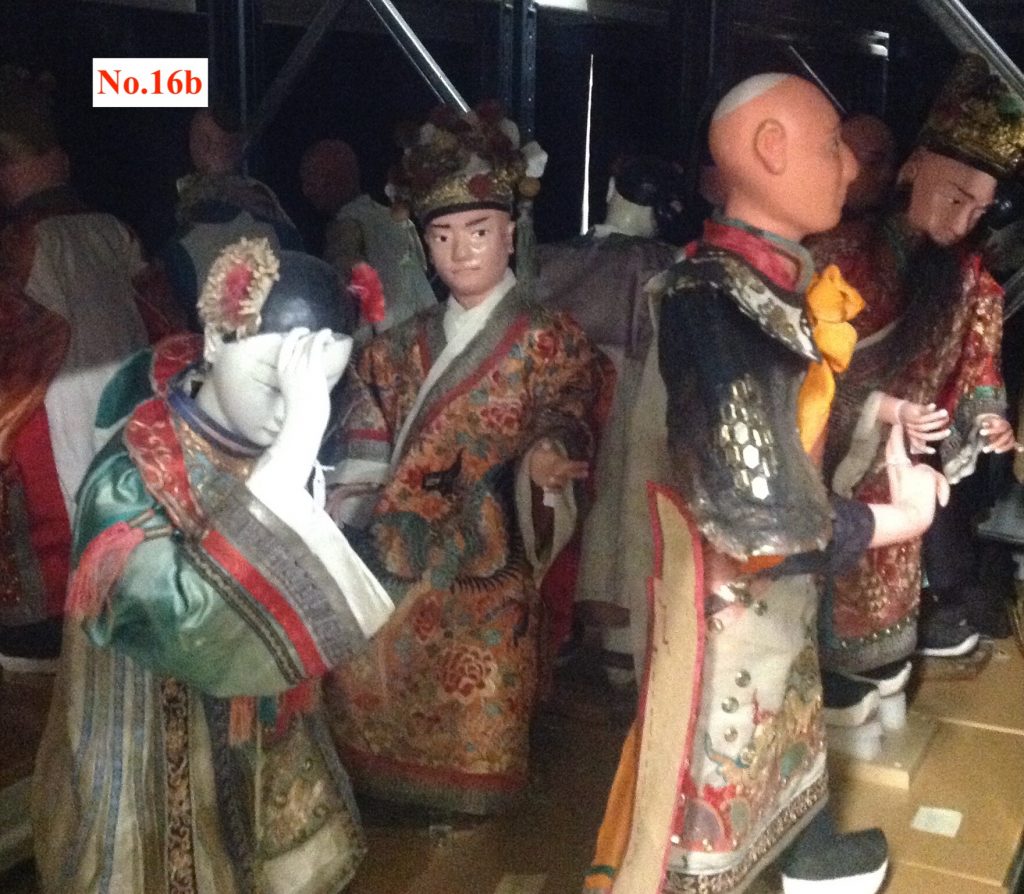 Thus the opera figurines appear as an anomaly in Australia rather than as part of a series of visits by Chinese opera companies throughout the second half of the 19thcentury and even the training and touring of at least two Sydney based Chinese Opera groups that also toured in Queensland and northern NSW. The visit of one such company to Launceston at the end of the 19thcentury was the at the invitation of the Chinese community of that city as part of their support for the City of Launceston's efforts to beautify its famous gorge. Though whether the figurines were the result of this visit or were part of the temple displays is now unclear.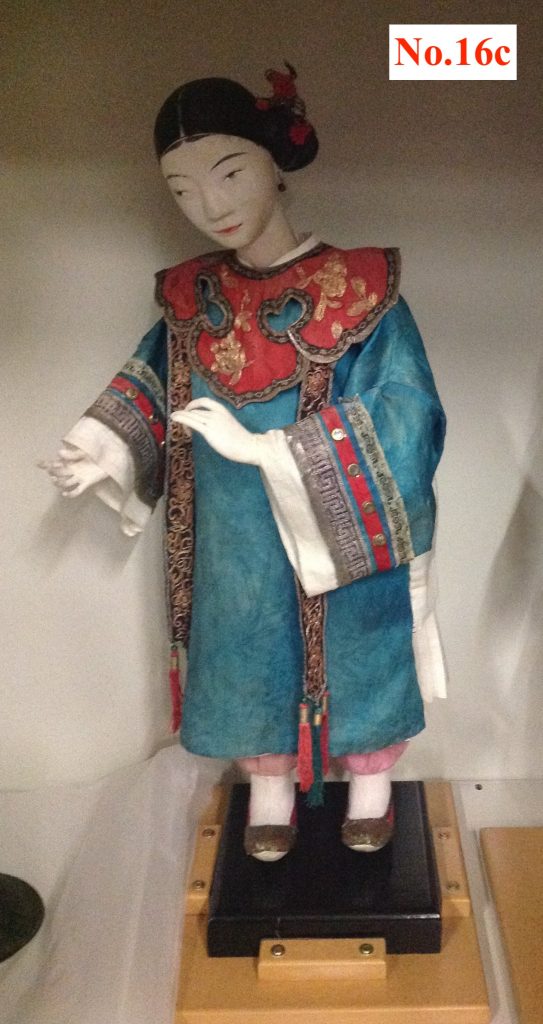 In any event the Chinese Opera that performed in Launceston was merely one of many that had been appearing in Melbourne and in various locations around Victoria since the earliest gold rush times. At first in canvas tents and later taking their turn in the many purpose built theatres of towns such as Ballarat and Bendigo. There are many amazed, condescending, sarcastic and appreciative descriptions of these performances. Performances that were attended very often by European Australians as well as by Chinese Australians, often as the result of efforts by the companies to ensure such attendance by producing translations of plots and advertising in English language newspapers.
In fact the Chinese Opera companies of Sydney were not only at least partly trained in Sydney but even took their efforts at encouraging a broad local attendance to the extent of obtaining sponsorship by the University of Sydney football team! Though an account of the actual attendance at a Chinese opera of teams members suggested the result was less than positive and this sponsorship was soon dropped. More successful was the touring of these companies in small Queensland towns were their use to sponsor local charities was very fruitful.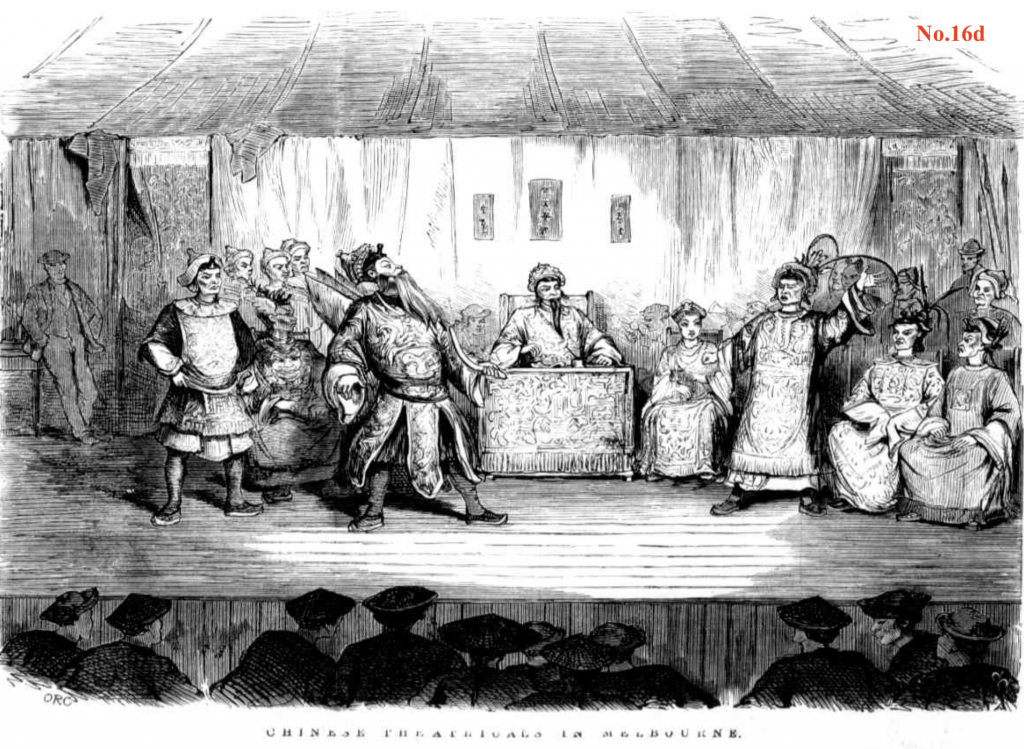 A great deal more could be said about performances featuring Emperors, female generals and other staples of Chinese Opera in Castlereagh Street, Sydney or Atherton, Queensland. Here it is sufficient to point out that while there were few such performances after the beginning of the 20thcentury, by the end of that century and well into the 21st, such performances are once again occurring and again attracting a broad audience.